To purchase, contact us or drop by the studio before or after regularly scheduled classes.
Gift Certificates 
You can't go wrong with a gift certificate! Gift certificates available for a 6-class pass ($80), 12-class pass ($140), 24-class pass ($240) or any upcoming workshop or series.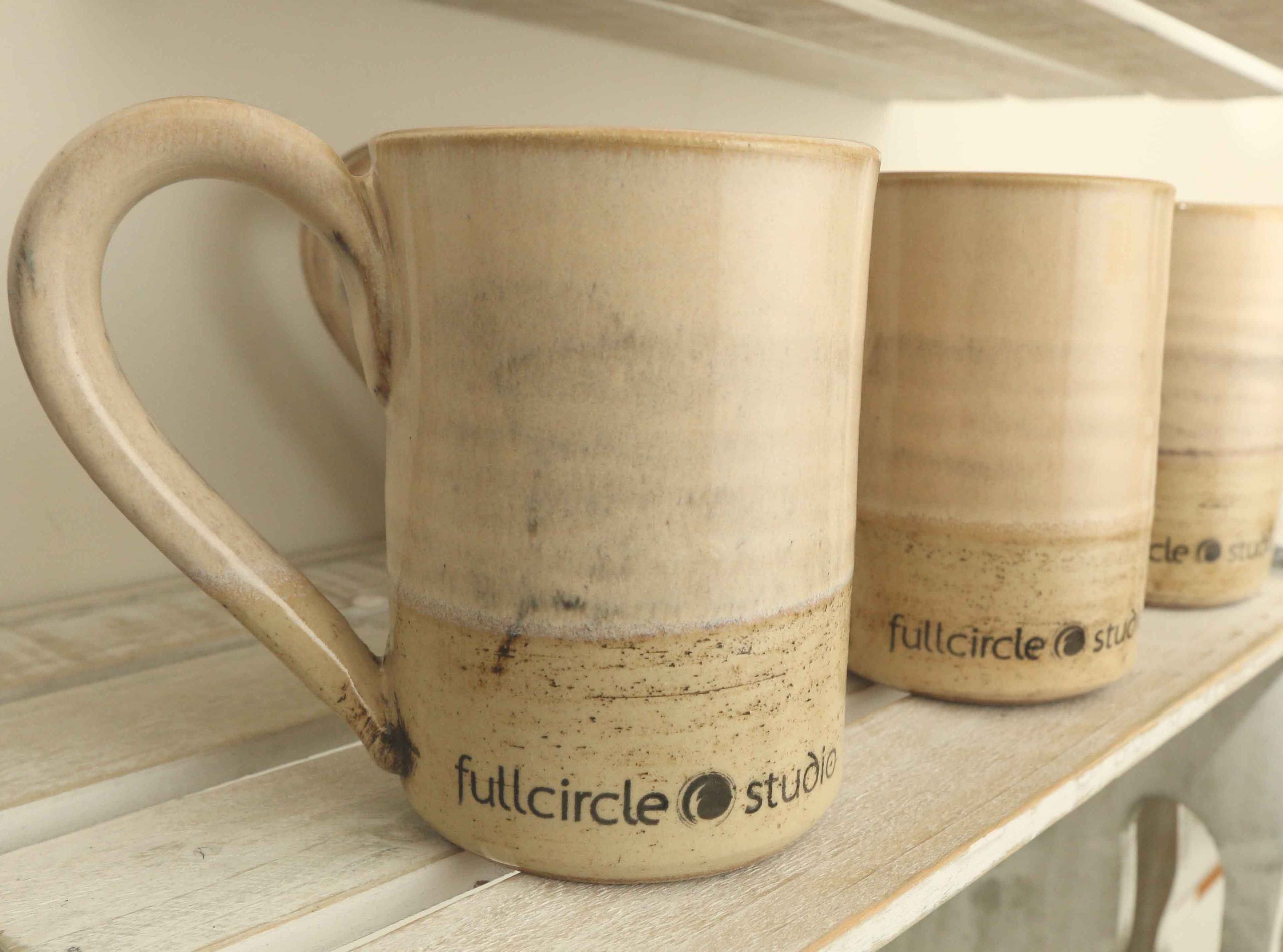 Full Circle Studio mug, $32
Limited edition Full Circle mugs produced locally at Art & Soul Pottery in Telkwa — the perfect addition to your morning mindfulness ritual. 
Stir Artisan Tisanes loose-leaf teas, $12
The perfect complement to your Full Circle mug! Stir Artisan Tisanes are about as local as you can get: locally grown and harvested, these delicious teas are a true taste of the Bulkley Valley.
Play Book for Life, $20
Play Book for Life is an interactive journal by local author Kym Putnam. Start the new year with discovering your dreams, feeling better, uncovering creativity and building a plan. 
Locally made meditation seat, $45
Support your favourite yogi's meditation practice with this locally made wood meditation seat!
Yoga blocks, $25.50
Give the yogi in your life a wood ($25.50) block to help stabilize their practice. SORRY, FOAM BLOCKS SOLD OUT
Halfmoon Yoga Strap, $12.50
A handy tool for your home yoga practice! If the yogi in your life doesn't have a yoga strap, this one might fit nicely in their stocking…
Sign up for monthly newsletter and be the first to learn about upcoming workshops, series and new offerings. We promise no spam and no sharing your personal information — just all the good vibes.