To purchase, contact us or drop by the studio before or after regularly scheduled classes.
Gift Certificates 
You can't go wrong with a gift certificate! Gift certificates available for a 6-class pass ($80), 12-class pass ($140), 24-class pass ($240) or any upcoming workshop or series.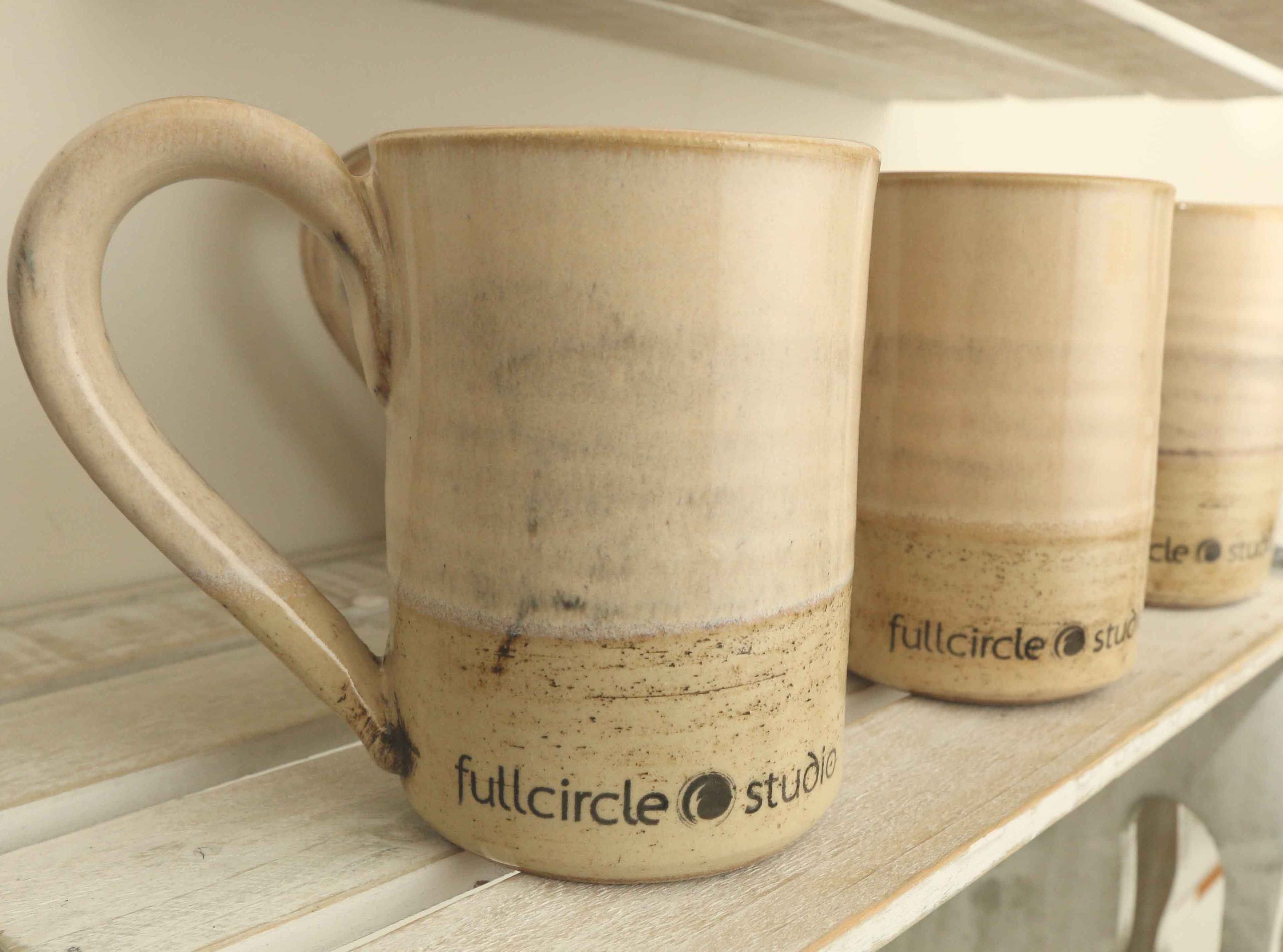 Full Circle Studio mug, $32
Limited edition Full Circle mugs produced locally at Art & Soul Pottery in Telkwa — the perfect addition to your morning mindfulness ritual. 
Stir Artisan Tisanes loose-leaf teas, $12
The perfect complement to your Full Circle mug! Stir Artisan Tisanes are about as local as you can get: locally grown and harvested, these delicious teas are a true taste of the Bulkley Valley.
Play Book for Life, $20
Play Book for Life is an interactive journal by local author Kym Putnam. Start the new year with discovering your dreams, feeling better, uncovering creativity and building a plan. 
Locally made meditation seat, $45
Support your favourite yogi's meditation practice with this locally made wood meditation seat!
Yoga blocks, $25.50
Give the yogi in your life a wood ($25.50) block to help stabilize their practice. SORRY, FOAM BLOCKS SOLD OUT
Halfmoon Yoga Strap, $12.50
A handy tool for your home yoga practice! If the yogi in your life doesn't have a yoga strap, this one might fit nicely in their stocking…