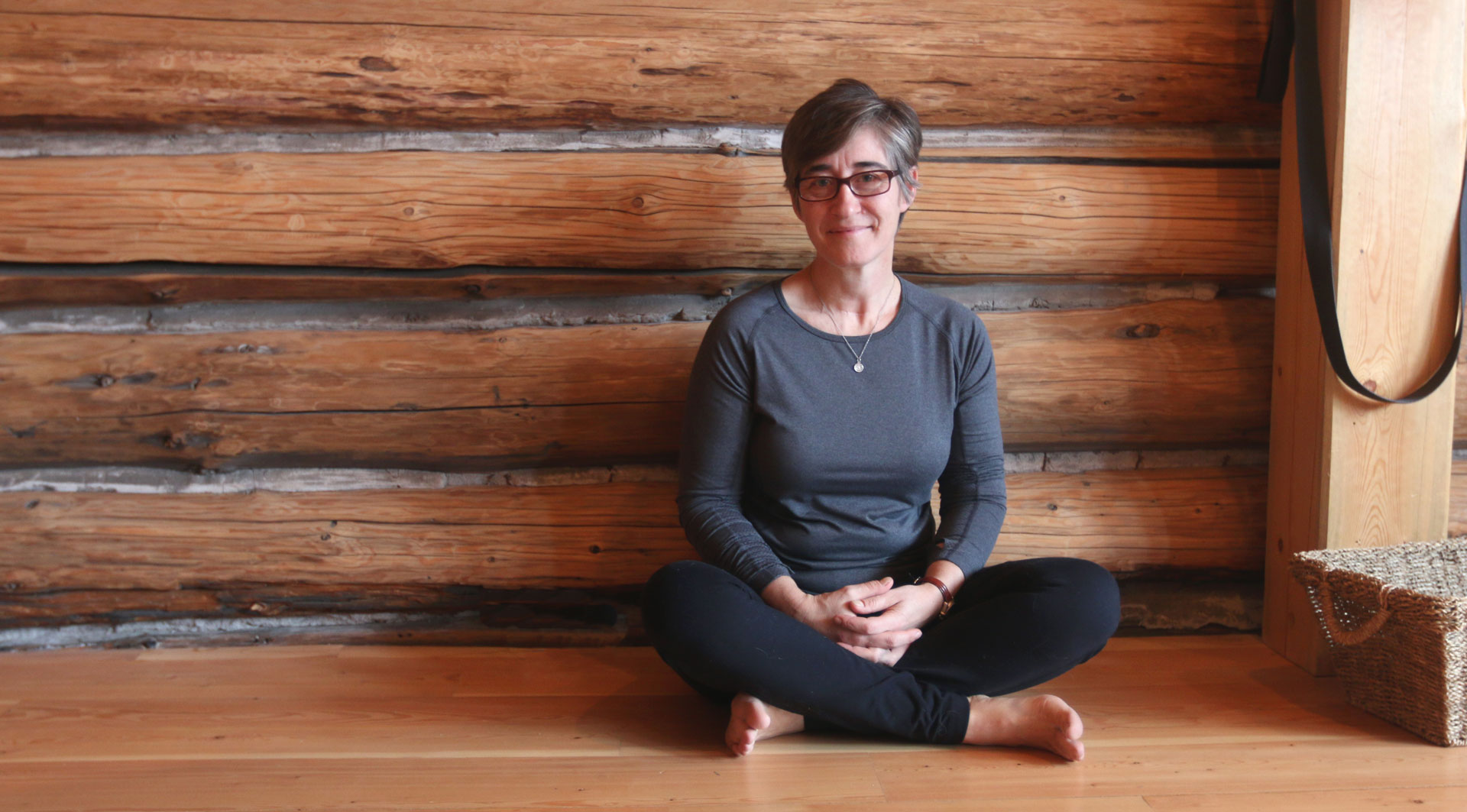 Full Circle owner Phillipa Beck
Full Circle owner Phillipa Beck remembers her early days of teaching yoga: "I had glitter on the mats for weeks," she says about her first classes, held at a Telkwa daycare, where she'd arrive early to tidy up toys and sweep the floor.
The venue was a step up from the previous one, a space that was rented for parties the night before. In the morning, she would need to mop up the spilled beer.
But those were the days when yoga was still fringe, considered something for weirdoes and hippies. At the time, there were debates about whether it should be allowed in schools or if it was a strange Hindu religion. (It's not.)
"I've seen it go from something that was quite weird and sidelined to something that's very commonplace," she says. "It's super exciting."
Phillipa's interest in yoga was sparked 22 years when she was pregnant with her first of two daughters. She started a prenatal yoga group, hunted around until she found someone who could lead it and discovered how much she loved the practice: "It just kept growing as an interest."
Then in her previous incarnation as owner of Connections (now Northword Magazine), she interviewed an instructor who was offering yoga trainings in Kitimat. She decided to do a weekend course and, later, a two-week training.
In 2004, she went to Salt Spring Island for her 200-hour teacher training and later did an Anusara yoga immersion training. In 2007, she did a therapeutic yoga training and the following year opened a studio at Queen and Alfred in partnership with Luna's Fitness.
"It just grew to the point where we didn't have room to expand," she says. Soon she was looking for a new space.
In 2012, Phillipa and her husband, Pat, renovated the old Van's News location in the Smithers Medical Dental Plaza. The new studio had been open one month when Pat was tragically killed in a work accident. It closed again for six months.
Today, however, the studio is going strong, with its only challenge the need for more instructors: "It's so incredibly busy," Phillipa says, reflecting on the changes she's seen in the yoga scene. "It's just so totally different now."
Full Circle offers a range of yoga classes, from hot yoga, vinyasa flow, Pilates and yin yoga to prenatal, mom-and-baby and kid yoga to. Perhaps, one day in the future, it will come full circle to offering glitter yoga.